Wilderness Adventure Combos – helicopter flight • walk & explore  • jetboat ride
We offer half day to full day eco-tourism trekking amongst lush native rainforest, alpine vegetation and ancient river valleys with access by helicopter and jet boat.
Great Kiwi Walks: These classic bush walks are set amidst the remote Makarora backcountry wilderness in Mt Aspiring National Park.
Each of our Great Kiwi Walks has an'energy' rating from 'low' to 'high', which indicates a suggested fitness level for each of our walking options. This is designed to assist you with choosing the right walk. Please contact us for further advice on any of our trekking and hiking options.
Explore our World Heritage Area with one of our Great Kiwi Walks…
Siberia Wilderness Adventure Extended
Price
Adult $720
Child $430

Duration
4.5 Hours/ Half Day Wilderness Experience
Package information
One of the best wilderness experiences available – "gotta do it"!
Start with a 50min epic helicopter flight over the majestic Mt Aspiring National Park taking in aerial views of the multitude of glaciers and glacial lakes that abide in the park en-route to the icon of the Southern Alps – Mt Aspiring. Includes one alpine landing for that photo opportunity of a life time. Land in the remote SIberia Valley and enjoy a 3 hour wildernss walk on a welll marked track. Rendevouz with Wilkin River Jets for a thrilling and informative river jet safari on two wilderness rivers, back to base. The Ultimate Wilderness Adventure package – If you are looking for that must do activity in New Zealand- this is it!
Low+ / Med energy level
Siberia Wilderness Adventure
Price
Adult $455
Child (3-13yrs) $390
Child (0-3yrs) Free

Duration
A 4 hour/half day wilderness experience.

Package information
Start your experience in Makarora with a scenic helicopter flight taking in aerial views of the towering ice carved mountains and glaciers. Land in the remote Siberia Valley and enjoy a relaxing 3 hour walk on a well marked track. Rendezvous for a fast-paced return jet boat ride through the icy blue waters of the Wilkin and Makarora Rivers.
Low+/Med – energy level
Jumboland Wilderness Adventure
Price
Adult $455
Child (3-13yrs) $390
Child (0-3yrs) Free

Duration
a 4 hour walk – a 30 min jet boat ride.

Package information
Rated by customers as the best walk in Mt Aspiring National Park.
Start your epic wilderness trekking and hiking experience with a spectacular World Heritage helicopter ride deep into Mt Aspiring National Park. Carve around ice carved mountains and glacial lakes, sweep into river valleys and enjoy an informative commentary with pilot and local legend, Harvey Hutton. Interact with nature and enjoy 4 hours of trekking and hiking in the remote, un-touched native New Zealand rainforest running alongside the Wilkin River, offering some of the best fishing in the National Park. Rendezvous with the Wilkin River jet and enjoy a thrilling high speed river safari on two stunning New Zealand wilderness rivers, arriving home at Makarora.
Medium/High – energy level
Siberia Experience
Price
Adult $375
Child $299

Duration
A 4 hour wilderness experience operated by Southern Alps Air. Wilkin River Jets will be your hosts for your return Jet Boat trip back to base.

Package information
Same walk and jet boat component as the Siberia Wilderness Adv but your scenic flight will be with Southern Alps Air – fixed wing (plane). One river crossing at the start of the walk.
Note: Two separate payments will be required for the flight and jet boat component.
Southern Alps Air operate their own commercial JB on the Makarora river only…their Jet boat company is in no way affliated to any Wilkin River Jet operations / adventure activites or "The Siberia Experience"
Blue Pools Eco Adventure
Price
Adult $180
Child $100 Family rates available on request

Duration
A popular shorter walk option – listen to the calls of Tui


and Bell Birds, while you spot brown and rainbow trout resting in the bottom of the Blue Pools. A 2 hour walk – 1.5 hour jet boat ride, allow 3.5 hours.

Package information
Experience the Blue Pools walking track leading to a swing bridge over the Makarora River. Rendezvous with Wilkin River Jets and enjoy a spectacular river jet safari on not one but two wilderness rivers, the Makarora and the Wilkin. Optional Helicopter scenic flight – Siberia/Glacier/Mt Aspiring.
Low/Med – energy level. Suitable for families.
What to bring
Comfortable walking shoes/boots
warm waterproof jacket
sunglasses
sunscreen
insect repellent
camera
Small day pack
Lunch/snacks etc.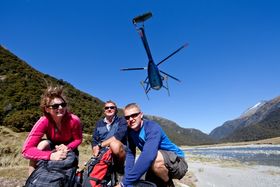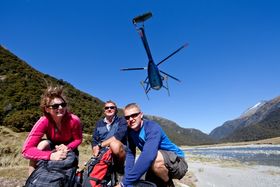 Landing in the remote Siberia Valley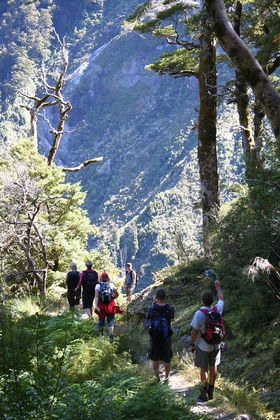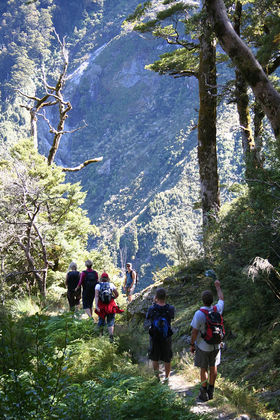 Walks in New Zealand native forest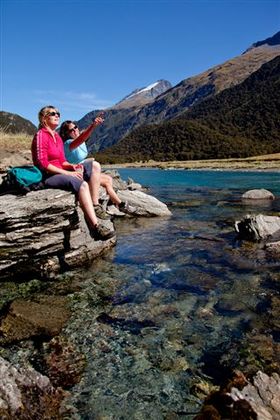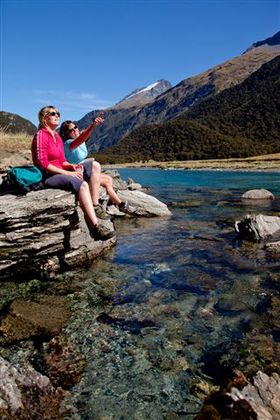 Perfect lunch spots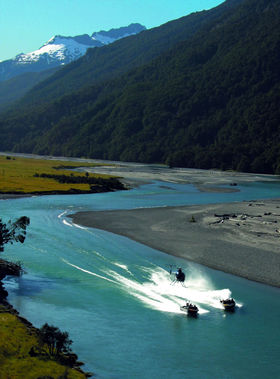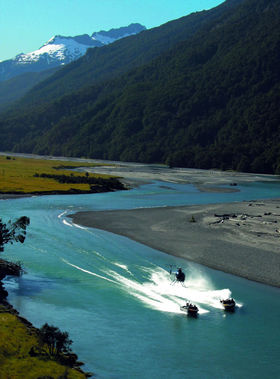 Helicopter / jet boat combos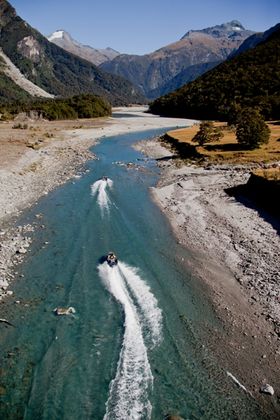 Exclusive Jetboating on the Wilkin River