Jet boating near Wanaka, New Zealand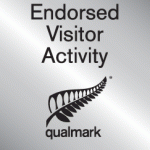 Qualmark Endorsed Visitor Activity
Let Wilkin River Jets and Backcountry Helicopters take you on a personal wilderness journey deep into the 'timeless land' of Makarora, situated close to Wanaka New Zealand.
We promise an unforgettable wilderness adventure.
River Safari
Price
Adult $130
Child $75 Family rates available on request

Package information
Jet boating within the World Heritage listed Mt Aspiring National Park. 50 minutes of New Zealand's most exhilerating shallow water jet boating – amongst the ancient river valleys and snow capped mountains of the Mt Aspiring National Park – a World Heritage Area!
Brand new fleet of boats that can spin on a dime. Bring a towel and a swimsuit and take a plunge.
Experience the ultimate in shallow water jet boating, skimming along in just inches of water on the mighty Wilkin and Makarora Rivers.
Learn about the history and geology of the stunning Makarora and Wanaka region with an informative commentary from our experienced drivers. Enjoy 50km of New Zealand wilderness river jet boating amidst native beech forest, pristine river valleys and rugged ice capped mountains.
What to bring
We supply all safety equipment including life jackets and waterproof jackets. We highly recommend the use of sunglasses, sun block, sun hat and insect repellant, especially in the summer months. In winter warm clothes are required. We recommend a fleece jacket, warm hat and gloves and a windproof/waterproof outer jacket.
Heli-Jet Combo
Price
Adult $455
Child (3-13yrs) $390
Child (0-3yrs) Free

Package information
Combine two of the best … and enjoy a spectacular 15 minute helicopter flight amongst snow capped mountains, glacial lakes and native beech forest of the Mt Aspiring National Park. Then rendevous with Wilkin River Jets for a thrilling jet boat ride on the glacial fed waters of the Wilkin And Makarora rivers back to base.
Enjoy an amazing scenic helicopter ride and commentary with pilot and local legend Harvey Hutton. Carve around peaks and ridges of snow-covered mountains with views of stunning aquamarine glacial lakes, all in the safety and comfort of our Hughes 500D helicopter. Feel the spray in your face with 25 km of high speed jet boating on New Zealand's finest wilderness rivers, the Wilkin and Makarora.
Wilkin River Jets reserves the right to amend/cancel any trip/time to suit local weather conditions.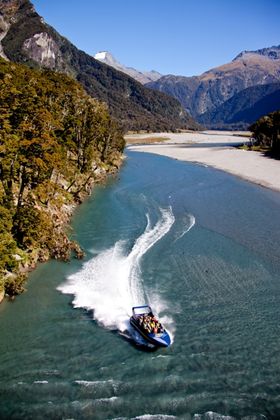 Brand new fleet -Jet Seekers on the Wilkin
Shallow water jet boating at its best